Amazon Web Services (AWS), Amazon's secure cloud services platform, has just announced the launch of new blockchain templates services. These templates will allow builders to create blockchain networks "in a matter of minutes," per the announcement. 
Also see: Kraken Refusing to Comply with NY Attorney General's Data Request
Join the Bitsonline Telegram channel to get the latest Bitcoin, cryptocurrency, and tech news updates: https://t.me/bitsonline
'Quickly Deploy' a Blockchain
Amazon has officially dipped their toes into the cryptoverse with the April 19th launch of the AWS Blockchain Templates service. Now, AWS customers will have a suite of resources through which to deploy their own custom-tailored Hyperledger Fabric or Ethereum networks.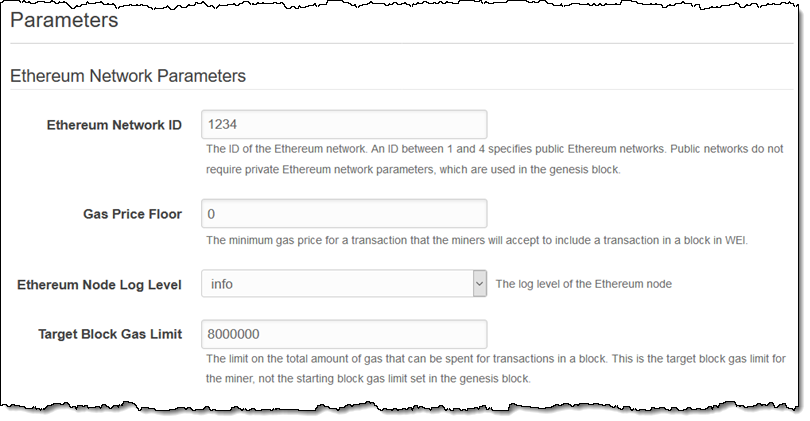 As the service's new homepage explains:
"AWS Blockchain Templates provide a fast and easy way to create and deploy secure blockchain networks using popular open source frameworks. These templates enable you to focus on building your blockchain applications instead of spending time and energy on manual setup of your blockchain network.

AWS Blockchain Templates deploy the blockchain framework you choose as containers on an Amazon Elastic Container Service (ECS) cluster, or directly on an EC2 instance running Docker. Your blockchain network is created in your own Amazon VPC, allowing you to use your VPC subnets and network Access Control Lists. You can assign granular permissions using AWS IAM to restrict which resources an Amazon ECS cluster or Amazon EC2 instance can access."
Notably, the templates are free themselves, as users are on the financial hook "only for the resources required to run your blockchain network," AWS has said.
Intriguing Possibilities
AWS "Chief Evangelist" Jeff Barr noted in his announcement of the templates that the move was all about optimizing the work of builders:
"Some of the people that I talk to see blockchains as the foundation of a new monetary system and a way to facilitate international payments. Others see blockchains as a distributed ledger and immutable data source that can be applied to logistics, supply chain, land registration, crowdfunding, and other use cases. Either way, it is clear that there are a lot of intriguing possibilities and we are working to help our customers use this technology more effectively."
Barr also said the team would appreciate feedback on the inaugural templates as they developed "new versions of the frameworks."
Blockchain on the Brain?
The AWS Blockchain Templates news comes on the heels of the revelation that Amazon's 2014 patent for a "streaming data marketplace" has been greenlit.
Such a marketplace if actualized would be hugely consequential to the cryptoverse, as Amazon envisions the marketplace being a place where law enforcement or government subscribers can corroborate IP addresses to specific bitcoin transactions, among other uses.
It remains to be seen for now if Amazon will actually carry through on the marketplace. But the patent approval is just yet another reminder that Amazon is doing the opposite of ignoring the crypto space.
What's your take? Is this new templates service big news for the ecosystem? Sound off in the comments below. 
---
Images via AWS, A3logics