The Arizona Senate has just passed a bill that would allow residents in the state to pay their annual state tax bills in cryptocurrencies. The bill, and its passage, is the first of its kind in the United States. The legislation now moves to the Arizona House of Representatives for approval. 
Also see: NY Fed Economists: Trustless Payments 'Not a Problem That Needs Solving'
Subscribe to the Bitsonline YouTube channel for great videos featuring industry insiders & experts
State Rep.: "Sending a Signal to Everyone"
On February 8th, the Arizona Senate — the upper house in the state's legislature — passed a bill that would officially legalize cryptocurrency payments for state tax burdens.
The bill still has to pass through the Arizona House of Representatives — where it's now been sent — in order to take another step toward becoming the law of the land.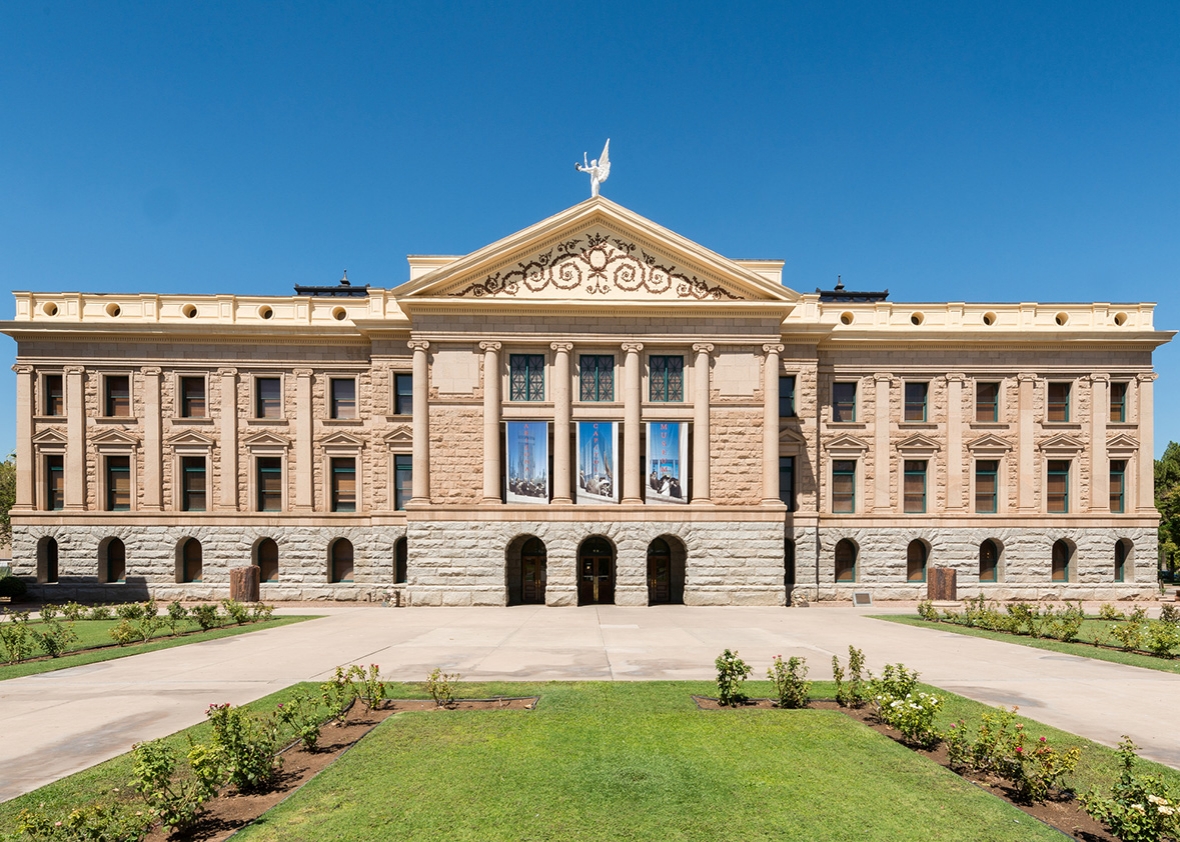 As for the Arizona House, its biggest cryptocurrency bull is arguably Rep. Jeff Weninger. Weninger will presumably spearhead the effort to ratify the bill in the House, as he recently remarked to the press that the Senate bill is "sending a signal to everyone in the United States and possibly throughout the world that Arizona is going to be the place to be for blockchain and digital currency technology in the future."
Logistics Have Been Suggested
Incredulous politicos from other states might ask: but what about the extreme volatility of cryptocurrency prices?
Well, the language of the Arizona Senate bill suggests doing what many cryptocurrency freelancers already do: cash out quickly.
In other words, the Senate bill would necessitate that cryptocurrency tax payments be converted into USD upon the first day of their reception in order to mitigate volatility concerns.
And make no mistake: the United States is a copycat nation, where states commonly base new legislation off of what their neighbors are doing. If this bill passes in the House, many will look to Arizona as a model for implementing their own crypto tax payments system.
What do you think? Do you work or trade within the cryptocurrency realm? If so, would it make it a lot easier for you to be able to pay your taxes in crypto? Sound off in the comments below. 
---
Images via Autonomie Project, Slate