In a stunning development, Dave Kleiman's estate — executed by his surviving brother Ira — has filed a $10 billion USD lawsuit against self-described Bitcoin creator and current Bitcoin Cash (BCH) thought leader Craig Wright in the Southern District of Florida. The estate is alleging that Wright has compromised and not returned hundreds of thousands of "mined bitcoins" and/or "intellectual property rights belonging to Dave's estate."
Also see: Bitcoin Core 0.16.0 Released With Full SegWit Support, New Address and Fee Options
Subscribe to the Bitsonline YouTube channel for great videos featuring industry insiders & experts
The Satoshi Mystery – and Drama – Widens
Years ago, several well-sourced reports came out in outlets like Gizmodo suggesting Dave Kleiman – a "paralyzed IT security expert in Palm Beach, Florida," as Ira explains in his new legal complaint – might be Satoshi Nakamoto.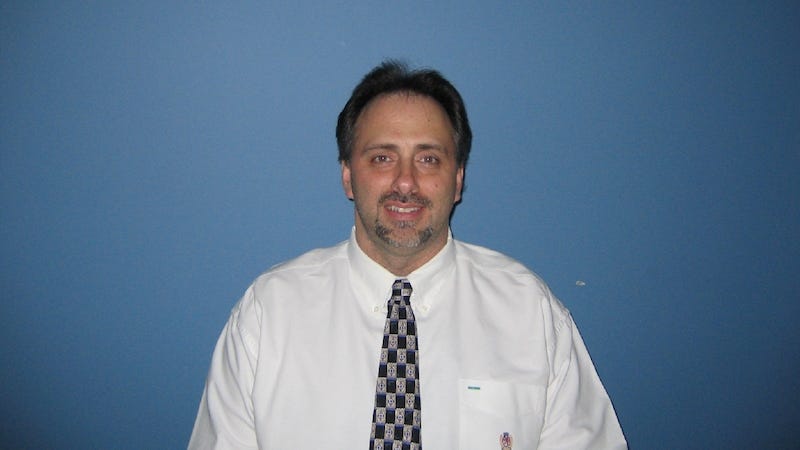 That mystery's never been definitively solved. But the person who has previously definitively claimed to be Satohsi Nakamoto is Australian computer scientist Craig Wright. And stranger yet is the deep and heartfelt relationship that Dave Kleiman and Wright apparently had.
"Had" being the operative word here, as Kleiman died in April 2013 after succumbing to an MRSA infection.
But the whole mystery's possibly just been kicked into overdrive as Ira Kleiman is reportedly using his status as executor of Dave's estate to sue Wright for billions.
Buckle In, Folks
Ira's lawsuit looks to have been filed on February 14th, 2018 by Boies, Schiller, Flexner lawyers Kyle Roche and Devin Freeman. The suit doesn't look to be a sham, as Boies, Schiller, & Flexner is an expensive and reputable firm, having helped reresent Al Gore in the landmark Bush vs. Gore U.S. Supreme Court Case.
In the suit's introduction, Ira alleges at length:
"This matter concerns the rightful ownership of hundreds of thousands of bitcoins and the valuable intellectual property rights of various blockchain technologies.

[…] At the heart of these claims is the relationship between Craig Wright ("Craig") and David Kleiman ("Dave"). This relationship, born out of a mutual obsession with cryptography and data security, remained mostly hidden from the outside world.

[…] It is undeniable, however, that Craig and Dave were involved in Bitcoin from its inception and that they both accumulated a vast wealth of bitcoins from 2009 through 2013.

[…] In April 2013, mere months prior to Bitcoin's entry into the mainstream, Dave died after a long battle with MRSA. At the time of his death, no one in his family was aware of the extent of his involvement in creating Bitcoin.

[…] Recognizing that Dave's family and friends weren't aware of this, Craig perpetrated a scheme against Dave's estate to seize Dave's bitcoins and his rights to certain intellectual property associated with the Bitcoin technology.

[…] As part of this plan, Craig forged a series of contracts that purported to transfer Dave's assets to Craig and/or companies controlled by him. Craig backdated these contracts and forged Dave's signature on them."
In the lawsuit's introduction, Ira lastly concluded that:
"To date, Craig has not returned any of the mined bitcoins or intellectual property rights belonging to Dave's estate. This action is brought to rectify that injustice."
No Shortage of Interesting Takeaways
While most of the lawsuit steers clear of overtly claiming Dave is Satoshi Nakamoto, the suit does allege that on "Thanksgiving Day 2009, Dave told Ira he was creating 'digital money' with a wealthy foreign man, i.e., Craig."
So that's certainly a tidbit the community will be digesting – critically and otherwise – in the months ahead.
Also, from the string of exhibits supplied alongside the suit, it becomes clear that Wright and Kleiman have indeed transacted huge sums of bitcoins between one another in Bitcoin's earliest days in accordance with contractual relationships.
In the screenshot below, where in the exhibit Wright is the "Financer" and Kleiman the "Provider," you can see not only the mens' respective signings, but detailed payments:
Similarly, in the next screenshot, you can see a detailed mining relationship between the two established in a contractual setting:
There are certainly more questions than answers at this point. But if Ira's lawsuit is really onto something – and that's not clear yet – it would suggest that Wright may have manipulated information that only a deceased Kleiman would've known in order to boost his own claim for being Satoshi.
But the verdict is still out — literally — on this one. Bitsonline will keep you posted as this story develops.
What's your take? Do you think Ira's lawsuit is for real or a sham? Is Dave Kleiman Satoshi Nakamoto?
---
Images via Scribd, pctechmag