Elliptic, a cryptocurrency analytics provider, released its study on half a million bitcoins that moved directly from illicit sources from the period between 2013 and 2016. Based on the study, it was observed that less than 1 percent of these laundering transactions entered mainstream crypto services.

Also read: The Decentralized Clean Energy Platforms of the Future Are Here
Bitcoin Not the Choice for Criminals
 As the global market cap of digital currencies has continued to rise, financial institutions are starting to assess whether they should be open to accepting cryptocurrencies.
And all too frequently, when businesses begin to learn about the benefits of blockchain-based technologies, many come in with thoughts that bitcoin is the highway of choice for illicit transactions. Based on a new report by Elliptic, in partnership with the Center on Sanctions and Illicit Finance, those parties can put those thoughts to rest.
The focus of the study was to track the transactions flowing directly from addresses associated with known illicit actors to conversion services.
The report elaborated:
"The amount of observed Bitcoin laundering was small (less than one percent of all transactions entering conversion services). We also found that darknet marketplaces such as Silk Road and, later, Alpha Bay, were the source of almost all of the illicit bitcoins laundered through conversion services that we identify in our study. 
When you break it down, Elliptic looked at a sample of bitcoin transactions from 2013 and 2016. And in those transactions where those bitcoin purchases were clearly identified to illicit activity, only .61 percent of them formally entered a conversion services such as a bitcoin exchange or gambling site.
The conversion services with the highest proportion of bitcoin laundering within their platforms were mixers and online gambling sites that were located in Europe.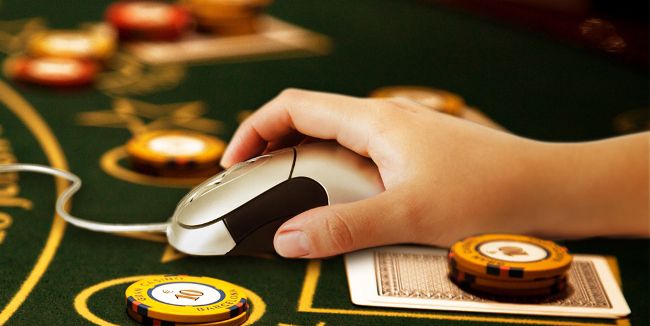 Laundering Insights for Digital Currency Policy
The explosion in growth of cryptocurrencies and their associated technologies have provided opportunities for firms to develop new business models. In developing those models, decisions have to be made whether or not to accept or be the custodian of bitcoin and other digital currencies.
Based on Elliptic's new report, financial authorities in all jurisdictions should increase their American Money Laundering (AML) enforcement of "Mixers" and online gambling sites. Overall, though, parties can rest easy in that transactions through exchanges are overwhelming legitimate.
Criminals are often the first users of new technologies and as more analytics and research is conducted, reports like these are released. Know Your Customer (KYC) policies for onboarding will have to improve to stay one step ahead of the dark market and cyber criminals around the world.
Do you think the results of this study will have an effect on companies looking to accept bitcoin as payment? Tell us your thoughts. 
---
Images via hackread, oregonsportsnews