After a series of recent positive regulatory comments in the United States, Europe, and South Korea, bitcoin's bears seem to be going back into hibernation. Valentine's Day has hodlers feeling euphoric as the bitcoin price eclipses $9,000 for the first time since the start of the month. 
Also see: Researcher: Cryptocurrency Mining Blocking Search for Extraterrestrials
Subscribe to the Bitsonline YouTube channel for great videos featuring industry insiders & experts
Bulls Are Back?
Whether it's regulatory progress, technical indicators, or the end of the Chinese Lunar New Year, bitcoiners are simply happy to see the bitcoin price burst above $9,000 USD again after the current number one cryptocurrency slid into a steady bearish channel since February 2nd.
Two weeks seem like a year in the cryptoverse, and many have felt it's been that long since $9,000 was seen previously. In reality, only 12 days have passed as bitcoin gains buy pressure once more.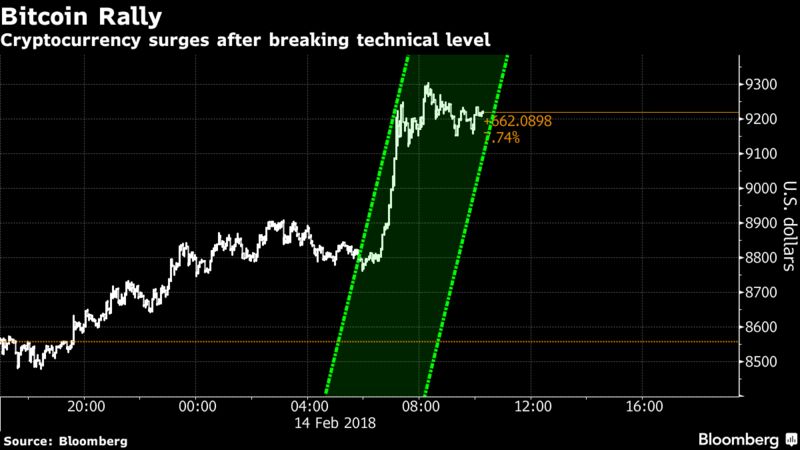 At press time, the bitcoin price is hovering around $9,340 — an 8.49 percent 24 hour increase — and has experienced a $13 billion boon to its market capitalization in the same span, from approximately $144 billion to $157 billion.
So, while it's not clear if the bearish trends we've seen in recent weeks are gone altogether, things are looking strongly positive as far short-term buy pressure goes.
Top 10 Coins All Green
It's an up day for the cryptoeconomy overall, particularly for the "big-cap" cryptocurrencies with top 10 market capitalizations.
Ether is hovering around its 0.1 ratio with bitcoin, climbing above $900 along with bitcoin's movement. Notably, the litecoin price has exploded over 30 percent upon interest in the Litecoin Cash (LCH) hard fork.
What's your take? Do you think as February closes out, the cryptoeconomy will recover from the recent downturn and push back toward all-time highs? Or are you more skeptical? Be sure to sound off in the comments below.
---
Images via Bloomberg, CoinMarketCap, Philanthropy Times