CheapAir Accepts Altcoin Payments: Starts with BCH, LTC, and DASH
May 24, 2018 by Akshay Makadiya 0 Comment 7851 Views
California-based online travel agency CheapAir has joined the crypto bandwagon by accepting altcoins at their web-based payment portal, specifically commencing with Bitcoin Cash, Dash, and Litecoin.
Also see: Jacksonville Bitcoin Group Recognizes Historic Papa John's Location
Subscribe to the Bitsonline YouTube channel for more great interviews featuring industry insiders & experts
CheapAir Expands Digital Currency Support
In reference to adding altcoins as a payment method upon growing customer demand, CheapAir CEO Jeff Klee, stated:
"Our cryptocurrency customers tend to be very vocal about what they want, something we appreciate very much. Over the last six months, we've seen a huge uptick in the number of customers requesting alternative currencies, so we've worked hard to integrate the three that were most requested."
Online travel agency CheapAir's early embrace of bitcoin as a payment option for hotel and flight bookings years ago has drawn a great deal of interest from crypto enthusiasts. However, in April of this year, CheapAir faced a challenge as their bitcoin processing partner, Coinbase, discontinued their relationship with the agency.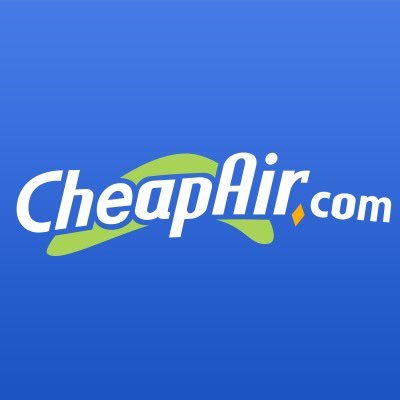 To work through the problem, the travel booking website has now announced it will accept payments via a handful of select altcoins.
The announcement was made public via tweet:
It's official! We accept #Litecoin #BitcoinCash and #Dash and of course continue to take #Bitcoin! Help us spread the word #cryptocurrency fans! https://t.co/WJG9GdW1sq

— CheapAir ✈ (@CheapAir) May 22, 2018
Ride the Skies, Altcoin Style
CheapAir was the first travel website to welcome bitcoins as a payment method. With its latest announcement, then, the travel website claims to be the first online travel agency to accept altcoins. According to CEO Klee, payments in digital currency are promptly converted to fiat money by the company's crypto processing partners to avoid price volatility.
Offering higher transaction speed and low fees, Bitcoin Cash, Dash, and Litecoin comprise the first wave of the agency's altcoin pivot. CheapAir's hands-on and long-time experience with bitcoin payment makes the process of accepting altcoins an easier evolution.
Klee noted:
"We already had the plumbing in place to make digital currency payments work seamlessly for our customers and suppliers. That made adding Litecoin, Bitcoin Cash, and Dash a relatively minor endeavor for our development team, but a huge benefit for our crypto customers."
CheapAir is not the only travel website accepting payments in cryptocurrencies. Expedia, the global travel company, also accepts payments in bitcoin but that functionality is only limited to hotel bookings and not flights.
Will CheapAir benefit from adding altcoin payment options? Share your views in the comments section.
---
Images via KPMG, Twitter