WikiLeaks, the secret information publisher, has had one of its donation avenues blocked by the United States' largest bitcoin payment services company, Coinbase. The development should come as no surprise, though a blindsided WikiLeaks is now calling for a boycott of the exchange. 
Also see: Amazon Web Services Launches 'Build-Your-Own' Blockchain Templates
Join the Bitsonline Telegram channel to get the latest Bitcoin, cryptocurrency, and tech news updates: https://t.me/bitsonline
Coinbase: 'Engaged in Prohibited Use'
Coming hot off the heels of WikiLeaks founder Julian Assange's internet access being cut off, Coinbase has issued a statement claiming that the WikiLeaks Shop has violated its terms of service.
The WikiLeaks Shop has not clarified which terms it is in breach of. Coinbase's statement claims it has conducted a "careful review."
ANNOUNCE: Coinbase has blocked the official @WikiLeaks shop from its platform without notice or explanation. You can continue to donate #Bitcoin to WikiLeaks at https://t.co/lvhoyhlqUa. #Coinbase #DefendWL #Cryptocurrency #Ethereum #BitcoinCash #ReconnectJulian pic.twitter.com/4BSS023OOk

— WikiLeaks Shop (@WikiLeaksShop) April 21, 2018
Coinbase's statement makes reference to FinCEN regulations, insinuating that the organisation had breached regulations relevant to their mandate.
It is widely understood that Coinbase is a billion dollar buisness that aims to be the leading U.S.-based cryptocurrency exchange. With that ambition comes a necessity to abide by the rules of the U.S. government. Despite this understanding, Coinbase's stance has not gone down well in the bitcoin community.
We have come full circle. Many people's interest in bitcoin started when Wikileaks was out under an extra judicial embargo by VISA, MC, PayPal and banks. Now Coinbase has repeated history. Oops. https://t.co/b8HQkoOwyQ

— Andreas (BEWARE of giveaway scams!) (@aantonop) April 21, 2018
The actions of Coinbase will not have the same effect as the famous blockade of 2010; with the explosion of the cryptocurrency industry in 2017 there are more funding avenues than ever, and just by holding bitcoin, WikiLeaks would be able to pay for many of the services it needs to operate. The organisation also accepts the privacy focused coin ZCash.
WikiLeaks Fires Back
In any case, despite the blockade likely being largely symbolic, some believe moving away from centralized services such as Coinbase is a positive step in the long run. Never one to shy away from a stoush, WikiLeaks will be instigating its own global blockade of Coinbase, beginning next week.
They're doing you a favor. You don't need them, you have #Bitcoin.

— John Carvalho (@BitcoinErrorLog) April 21, 2018
Despite being the major on-ramp for U.S. citizens buying into cryptocurrency, Coinbase has been faced with a number of controversies over the last two years.
CEO Brian Armstrong has faced scrutiny over his support of the SegWit2X movement and the company's slowness to implement SegWit efficiency upgrades, as well as the unannounced addition of Bitcoin Cash to its platform. This latest controversy will only serve to polarize the community further and alienate a distinct portion of the cryptocurrency user base whose views are aligned with those of WikiLeaks.
Not WikiLeaks' First Rodeo
This is not the first time a branch of WikiLeaks has faced a payments embargo. In December 2010, a myriad of payment processors and service providers including Visa, Amazon, Western Union and Apple began refusing to process transactions or host services for the controversial organization. The impact of that stance was near fatal for Wikileaks who later called it an a "concerted U.S.-based, political attack" that "destroyed 95% of our revenue."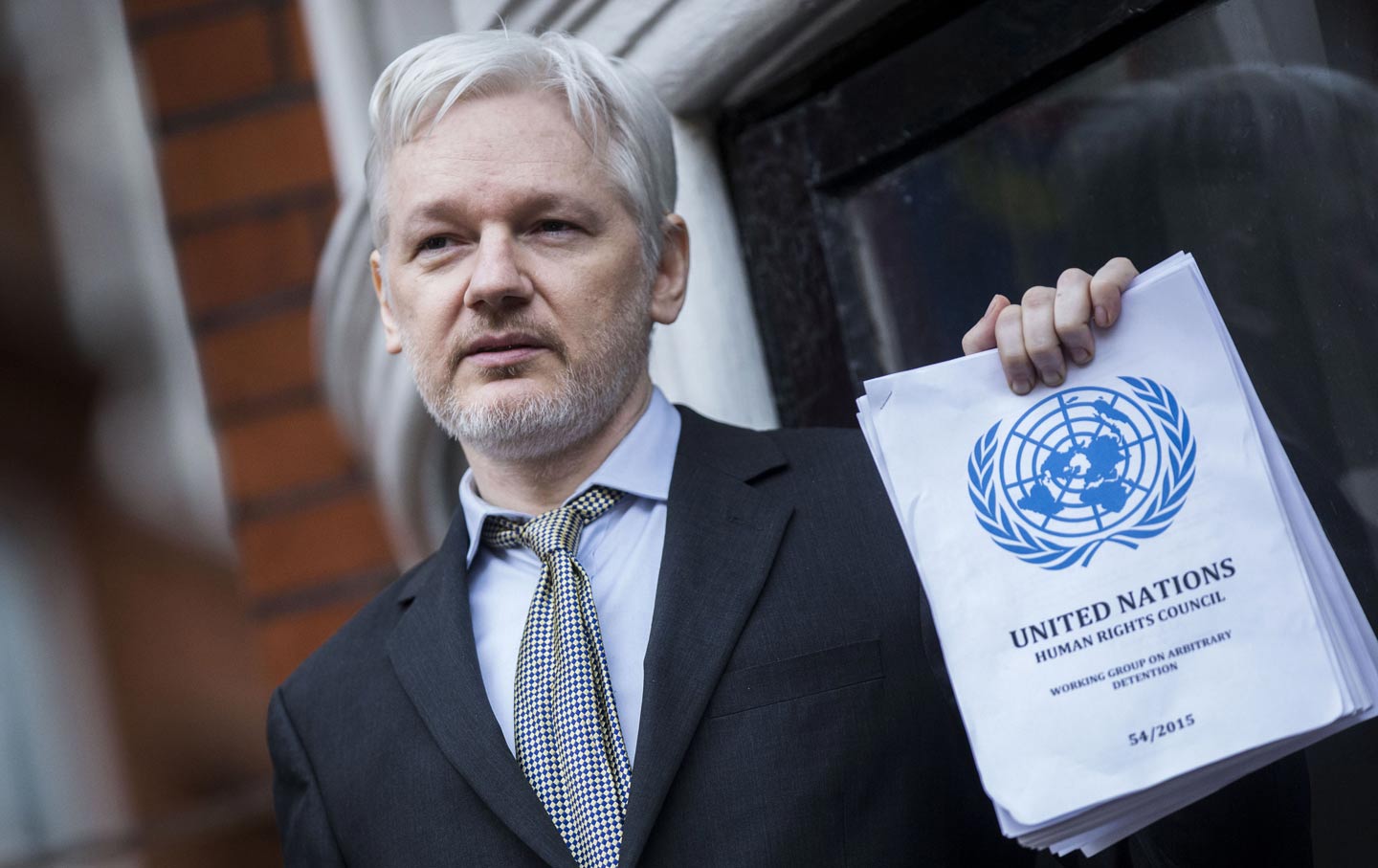 The blockade led to WikiLeaks deciding to accept bitcoin for donations in June of 2011, which in hindsight was a masterstroke, as it garnered unprecedented publicity for both the organization and bitcoin and led to WikiLeaks amassing over 4000 bitcoins. Julian Assange recently remarked that WikiLeaks had profited to the tune of 50,000 percent from the bitcoins they kept.
The 2010 embargo — which lasted 2 years — coincidentally came only ten days after the release of the WikiLeaks dump known as Cablegate — thousands of diplomatic cables that uncovered a number of controversial, behind-the-scenes political dealings such as Saudi Arabia pressuring the U.S. to bomb Iran, the U.S. secretly bombing Yemen, and China cyber attacking Google.
Similarly, the recent Coinbase block has come right after WikiLeaks called for donations to help counter sue the Democratic Party and Democratic National Congress.
The Democrats are suing @WikiLeaks and @JulianAssange for revealing how the DNC rigged the Democratic primaries. Help us counter-sue. We've never lost a publishing case and discovery is going to be amazing fun:https://t.co/E1QbYJL4bB

More options:https://t.co/MsNZhrTzTL pic.twitter.com/VbPp7FTNq3

— WikiLeaks (@wikileaks) April 20, 2018
Decentralize Toward Freedom
In a wider sense, Coinbase's blockade of the WikiLeaks Shop serves to highlight the importance of decentralized, peer-to-peer cryptocurrencies when trusted third parties can no longer be counted on.
To be able to transact on a peer-to-peer basis without the need for a third party to oversee the transaction will be politically revolutionary, regardless of what side of an issue you're on. At this stage, Coinbase is acting as a third party and its decision to act in its own best interests is only likely to spur on the process of improving decentralized solutions.
What's your take? Do you fault Coinbase, or is it all fair game? Sound off in the comments below.
---
Images via Sky News, The Nation