Indian cryptocurrency exchange Coinsecure has push backed the compensation process for the 11,000 customers who were affected by a hack that resulted in a collective loss of 438 bitcoins. The reason for the delay has been claimed to be an ongoing investigation into the incident and not having permission to commence the reimbursement process from authorities.
Also see: Crypto Exchange Bitfinex Adds Verge (XVG), Stellar (XLM) for Trading
Join the Bitsonline Telegram channel to get the latest Bitcoin, cryptocurrency, and tech news updates: https://t.me/bitsonline
Apparently No Permission
Coinsecure has now declared that it can't repay claimants until it receives further directions from investigative authorities.  On April 21st, the crypto exchange said the refund process would have begun by the end of April.
Explaining the delay, the new update states:
"When investigations are underway, we don't have much of a say and do need permissions from the authorities to start the compensation process, which we are yet to receive. We will update you when we have definite dates around the start of the process."
Since the hack, the crypto exchange has been in a state of dormancy. For now, the company's legal team is tallying balances of affected users.
Postponing Its Promise
Last month, the Delhi-based cryptocurrency exchange suffered the biggest cryptocurrency heist to date in India, with bitcoins worth over $3 million USD being stolen. During the initial investigation phase, Coinsecure accused the company's Chief Strategist Officer Amitabh Saxena of siphoning the crypto from the company's private wallet.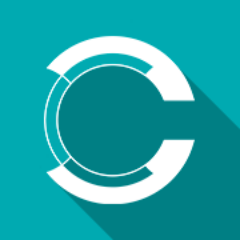 Following the theft, Coinsecure filed a police complaint with the Delhi Cyber Cell unit. Since the incident, the exchange has been cooperating with authorities to recover the lost coins. In mid-April, the exchange also announced a 10 percent bounty to anyone who could help recover stolen bitcoins.
Earlier, Coinsecure had affirmed that if the stolen BTC cannot be recovered, the company will reimburse users as per "lock in rates as of the 9th of April, 2018." Notably, affected users are set receive 10 percent of the payment in bitcoin and the rest in Indian rupees.
Is Coinsecure purposely delaying the refund process? Share your views in the comments section.
---
Images via Blackwatch Investigation, Twitter