Crimea, a Black Sea peninsular region that was annexed by Russia from Ukraine in 2014, is preparing a development program based on blockchain and crypto in a bid to bypass international sanctions slapped on the territory following the annexation.
Also see: Tezos Co-Founder Sanctioned by U.S. Watchdog FINRA
Join the Bitsonline Telegram channel to get the latest Bitcoin, cryptocurrency, and tech news updates: https://t.me/bitsonline
Sanctions? Forget About 'Em
The development scheme, which is being prepared with the Russian association of cryptocurrencies and blockchain, stipulates the issuance of Crimea's digital currency that could be used to pay for goods and services, to facilitate ICOs as a funding tool for local companies, to create a local crypto exchange, and more.
The plan also stipulates the creation of a local crypto fund targeting international investors. Funds raised in crypto would be subsequently converted into fiat money and invested in various projects in Crimea.
The initiative attracted support from prominent Russian legislator Anatoly Aksakov, chairman of financial markets committee at the State Duma, the lower chamber of Parliament. However, he nixed a stipulation regarding cryptocurrency mining in the region, saying that Crimea just doesn't have enough power capacity for that.
In the months following the March 2014 annexation, only a handful of the world's countries, including Afghanistan, Venezuela and North Korea, recognized Crimea as part of Russia, while the majority maintained it was an annexed Ukrainian territory and cut ties with the region.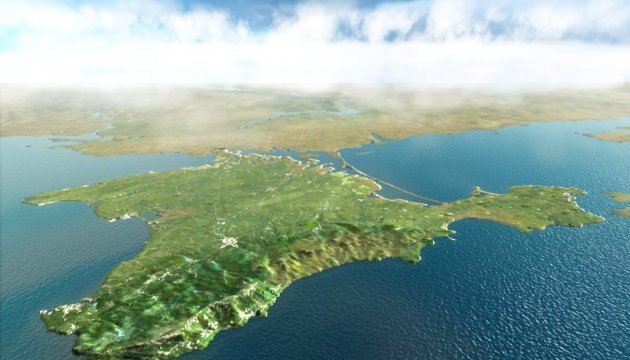 In compliance with sanctions introduced by the US government, global corporations, including Amazon, eBay, PayPal and Apple, pulled out of the region.
Crimeans Feeling the Pain
The dubious status of Crimea, which Russia claims is now its legitimate part, has become a problem for local companies and individuals willing to buy foreign goods and services, not to mention borrowing cash abroad or attracting investment.
Now the region sees crypto as a way out of the trap, but the idea raises quite a few questions.
First of all, if Russia considers Crimea its territory, Russian laws should apply on the peninsula, and no regulations for the crypto space are yet in place. In addition, the existing draft doesn't stipulate sales of goods and services for cryptocurrencies.
So, is Crimea going to be exempt from crypto regulations? Or is Russia going to make the crypto law more lenient to accommodate what Crimea's needs to bypass international sanctions?
But, Russian crypto regulations aside, what are the prospects of any crypto assets coming from a dubious region like Crimea? It's highly doubtful that investors will rush to by a national cryptocurrency issued by the region's government.
It's not uncommon for rogue regimes burdened by Western sanctions to try to go crypto. One recent example is Venezuela's Petro, the world's first national crypto currency, which the country's government says is tied to the oil price, but it can hardly compete with major cryptocurrencies.
Similarly, ICOs of companies based in Crimea, which is by no means a major high-tech hub, are unlikely to attract excessive demand.
If there is any interest in Crimean digital assets, it is likely to come from Russia, and it would be more like financial aid than proper investment, so cash could just the same come in the form of fiat money.
What's your take? Does Crimea have the right idea, or are their crypto goals misplaced? Sound off in the comments below. 
---
Images via Ukrinform, Al Jazeera