Crypto Scammers on Twitter Continue to Run Rampant
June 12, 2018 by Akshay Makadiya 0 Comment 5474 Views
Social media platform Twitter has been a breeding ground for crypto-related "send X ETH, get XX back!" scams. According to the Ethereum Scam Database (EtherScamDB), a website that collects information about the scams, the ploys have now collectively garnered over 8,000 ETH — a sum equating to over $4 million USD. Is there a way to stop the shakedowns? Even with Twitter needing to act further, for now the first and best option is spreading awareness.
Also see: Blockchain Art Startup Erroneously Registers Tech Personality as Owner of Mona Lisa – Permanently

Subscribe to the Bitsonline YouTube channel for more great interviews featuring industry insiders & experts
Twitter's Yet Without an Effective Response
Over the past few months, Twitter has become a cradle for crypto scammers. Fraudsters masquerading as notable figures have been promising huge amounts of cryptocurrency in return for initial smaller donations of crypto from victims. The success these scammers have enjoyed has led to them spamming up virtually every notable cryptocurrency-related conversation on the platform in recent memory.
Ari wrote an interesting thread, but FYI, @twitter and @jack, my experience reading it was marred by all the spam accounts touting free ETH that made it harder for me to find the real discussion. https://t.co/ZRMYZs4XCj

— Laura Shin (@laurashin) June 11, 2018
Likewise, the quality of the user experience on the site has gone down the drain in crypto circles ever since, as crypto journalist and Unchained podcast host Laura Shin recently noted out of frustration:
Omg! Look at the replies to my tweet! Twitter is becoming un-usable for crypto folks. pic.twitter.com/lArZ0htjxz

— Laura Shin (@laurashin) June 11, 2018
Using the EtherScamDB database, John Backus, co-founder at Cognito — a company focused on identity verification — recently projected that almost $5 million worth of ether had been netted up by the scammers to date.
Backus tweeted:
💰 ETH giveaway scam stats:

💢 EtherScamDB lists 468 known addresses
📉 8,148 ETH ($4.9M) sent to scam addresses
💸 Someone sent 30 ETH (~$18k) to fake Erik Voorhees https://t.co/kjypOZfQBC

Even if part is fake activity, this is still easily a million dollar scam! pic.twitter.com/fqVu8kc6kO

— John Backus (@backus) June 9, 2018
Frustration Is Mounting — What's To Be Done?
Among the latest and unsurprising influential accounts to have been mirrored by bad actors on Twitter was ShapeShift CEO Erik Voorhees. Responding to Backus, the account-less digital asset exchange tweeted:
It is so frustrating to see how many of these scam accounts pop up. Thanks for staying vigilant, we do everything we can to get these shut down as soon as possible.

— ShapeShift.io (@ShapeShift_io) June 9, 2018
To some extent, it's certainly no stretch to say the fraudulent activities on Twitter have damaged the reputation of the entire cryptoverse. Many companies have had to respond — including ourselves at Bitsonline — while prominent individuals like Vitalik Buterin have had to change their Twitter names to reflect that they are being impersonated. To what degree or how lasting the reputational damage these scams have caused remains to be seen. In the past, Twitter has pledged to take action against such wrongful occurrences, but what actions they have taken have led to many real crypto accounts being shuttered while many scammers are still running their cons unchallenged. 
For her part, the aforementioned Shin is fed up with the "ridiculous" nuisance of the scams on the platform, saying it's time to make a "better Twitter."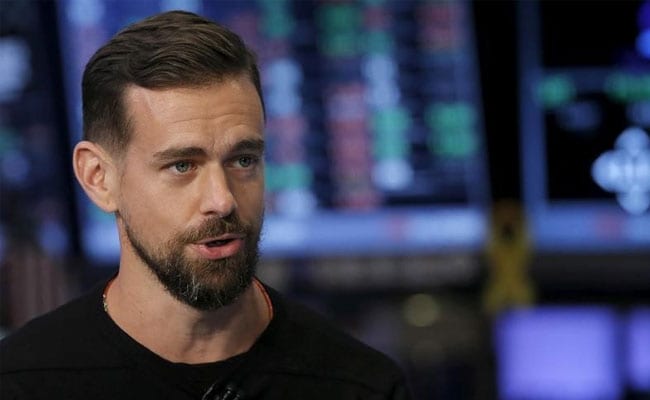 Until now the Ethereum Scam Database has registered +4,200 scam pages linking to 948 addresses used by fraudsters. At present, 681 scams are still active and need to be resolved. Cryptocurrencies are here to stay but so are these scams, so it seems, unless Twitter or someone else manages to do something about it. Meanwhile, crypto's thought leaders and its everyday investors need to keep spreading awareness about the ploys. 
Will crypto celebs migrate to a Twitter alternative? Share your views in the comments section.
---
Images via NDTV, Superfast IT