The FBI showed footage of former AlphaBay administrator Alexandre Cazes's arrest in Thailand during a recent cybersecurity conference in Manhattan. Cazes was apprehended by the FBI in July 2017 after which Alphabay was shut down.
Also read: Full Speed Ahead with The North American Bitcoin Conference in Miami
Arrest Footage Championed
The arrest video was played for journalists and law enforcement personnel during Fordham University's International Conference on Cyber Security. Nicholas Phirippidis, the FBI special agent presenting the footage, said: "See if you can spot the moment when [Cazes] realizes he's about to be arrested," while the crowd giggled watching the clip. 
According to Motherboard journalist Lorenzo Franceschi-Bicchierai, "This footage has yet to be publicly released and the FBI declined to send us the actual video file but as I realized what the video was, I filmed some of it on my phone."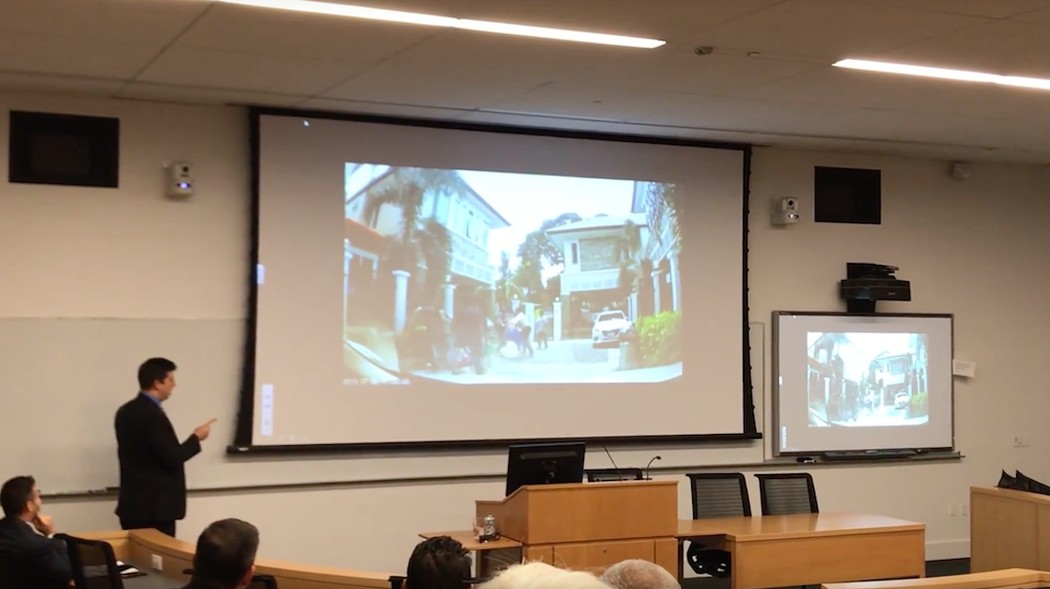 The presentation and reaction to the footage highlights the campy, cat vs. mouse dynamic law enforcement has with the fledgling and oftentimes difficult to catch criminals in the cryptocurrency and encryption spaces.
During Cazes' arrest due to his connection to AlphaBay, officials seized $8 million USD worth of cryptocurrencies and managed to take control of the administrator's computer before it could be encrypted — a tactic the FBI is reportedly looking to focus further on in the years ahead. 
Cazes committed suicide in jail just days after being taken into custody.
Agency Got Lucky
The operation to capture Cazes was dubbed "Bayonet." The FBI started the raid by crashing a car through the front gate of Cazes' residence in Thailand. Aforementioned FBI special agent Phirippidis further noted the arrest was made while Cazes was still logged in as administrator of Alphabay.
"We got lucky," the agent admitted. "You're not going to get much better evidence than that."
The agency's two year investigation into AlphaBay came to an end as the taskforce found Cazes' Hotmail account — Pimp_Alex_91@hotmail.com — was used to email Alphabay users for lost credentials, which the officials then linked to his AlphaBay criminal identity.
It goes to show that the pseudo-anonymity offered by cryptocurrencies is worthless for cybercriminals if they can't hide their traditional digital traces.
What's the point of showing how the Cazes capture was made? Let us know your thoughts in comments below.
---
Images via Motherboard, ABC