In India when it comes to cryptocurrency popularity, ethereum, the world's second largest cryptocurrency by market cap, has outranked bitcoin. According to a report from Jana — one of the largest free internet providers in emerging markets — ethereum has topped bitcoin as the most searched cryptocurrency in a period of five months.
Also see: Bitcoin Quest Picture Contest: Find My Hidden Seeds, Keep the Coins!
Join the Bitsonline Telegram channel to get the latest Bitcoin, cryptocurrency, and tech news updates: https://t.me/bitsonline
Jana Report Data Contradicts Google Trend Data
As per Jana's Mobile Majority report, which takes into account domestic Indian search data from October 2017 to February 2018, ethereum constitutes about 34.4 percent of the searches, versus bitcoin's 29.9 percent. Jana's study was conducted across its own mCent browser app. The third most searched cryptocurrency was NEM, which accounted for 21.2 percent of the search volume, followed by Dash, NEO, litecoin, and XRP.
It also indicates that in the last week of February, searches for ethereum were double that of bitcoin. The results could be a result of the bitcoin price losing half its value in the first quarter of 2018. Zebpay, leading Indian cryptocurrency exchange, also added support for ethereum in the month of February.
Nathan Eagle, CEO of Jana, told Quartz:
"Search volume is a leading indicator of what has momentum and is showing signs of growth. It may not correspond to people buying more Ethereum, but there's certainly a lot more interest."
However, Google Trends data reveals that bitcoin is still the most interesting topic for its Indian users when it comes to cryptocurrencies. Moreover, according to Google Trends, Indian people are more interested in Ripple than ethereum. It also indicates that interest for all cryptocurrencies have trended acutely downward since the end of February.
Government Actions Have Reduced Overall Interest in Crypto
Jana's report does not suggest that more people are buying ether, however. It indicates the interest of people about various cryptocurrencies. Bitcoin searches were highest in December 2017, when the bitcoin price skyrocketed to the $20,000 USD mark.
The overall interest of Indian citizens saw a dip when Indian Finance Minister Arun Jaitley reaffirmed in his budget speech that cryptocurrencies are not a legal tender.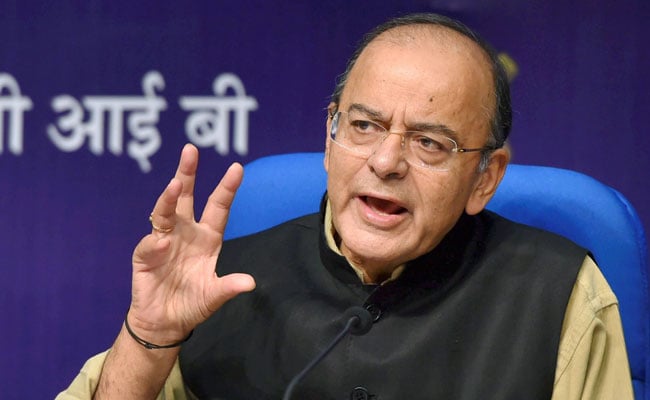 It was then that Jaitley said the government will seek to eliminate crypto's use for illegal activities:
"The government recommending shutting down exchanges and limiting currencies altogether, coupled with the decline in prices, has to lead to the feverish pitch waning away dramatically. There are still quite a lot of searches but maybe we're getting closer to what a true steady state should look like."
Over the past few months, the Indian government has been stricter when it comes to cryptocurrency-related businesses. That's left traders and enthusiasts on edge, waiting conservatively for what happens next.
Will bitcoin regain the top spot as the most searched cryptocurrency? Let us know your views in the comments section.
---
Images via Thrillophilla, NDTV