Novogratz's Galaxy Digital Tops $52.5m Round for Crypto Lender Play BlockFi
July 24, 2018 by William Peaster 0 Comment 31111 Views
Today, July 24th, crypto-as-collateral play BlockFi announced its latest $52.5 million USD fundraising round. The round's leader was the venture arm of Michael Novogratz's Galaxy Digital "crypto bank," with other venture firms like PJC and ConsenSys Ventures also participating. The startup is focused around letting bitcoin and ether holders secure loans backed by their digital assets.
Also see: Bitcoin Price Defines the Uptrend, Current Lateral Market May Be a New Bottom

Subscribe to the Bitsonline YouTube channel for great videos featuring industry insiders & experts
Toward a Cryptoeconomic Lending Market
Based out of New York, BlockFi, which bills itself as the premier "cryptoasset to USD lender," has announced a successful $52.5 million fundraising round spearheaded by Michael Novogratz's Galaxy Digital Ventures LLC.
Furthermore, Galaxy Digital's lending arm, Galaxy Digital Lending LLC, has also agreed to partner with BlockFi on a "loan purchasing facility."
Novogratz, a former Wall Street hedge fund manager, sees the partnership as yet another avenue to cater to increased institutional investments in the cryptocurrency ecosystem. Of the deal, he commented:
"We're excited to partner with BlockFi and jointly lead the way for financial institutions to participate in crypto investing strategies. A robust lending market is the keystone for financial systems and BlockFi's institutional approach and deep lending expertise were key drivers in our decision to partner with them."
The new fundraising round gives BlockFi a fresh war chest it will use to continue growing its reach to further American and international markets. In the 42 U.S. states where its services are currently available, the company allows investors to secure dollar loans into the multi-millions using BTC or ETH as collateral.
BlockFi CEO Zac Prince also noted that Novogratz's Galaxy Digital Lending LLC would make the firm its "exclusive consumer lending partner," saying expansion was nigh:
"Galaxy's investment and decision to make us their exclusive consumer lending partner is a strategic step towards BlockFi delivering large scale credit across the crypto ecosystem. The support we've seen from existing clients and investors highlights the strong demand for leveraging Bitcoin and Ether for low-cost USD loans. We look forward to expanding our services to support more cryptocurrencies and geographic markets in the near future."
Hailing the Institutional Awakening
This month, Bitsonline covered Michael Novogratz's talk at the Beyond Blocks Seoul Summit.
In the discussion, Novogratz touched on many emergent topics in the cryptocurrency ecosystem, but repeatedly returned to the dawn of institutional crypto investing, which he thought was much needed for the wider cryptoverse to succeed.
"You're not going to change the world on half a trillion dollars' market cap," Novogratz said in Seoul. "We need those institutions."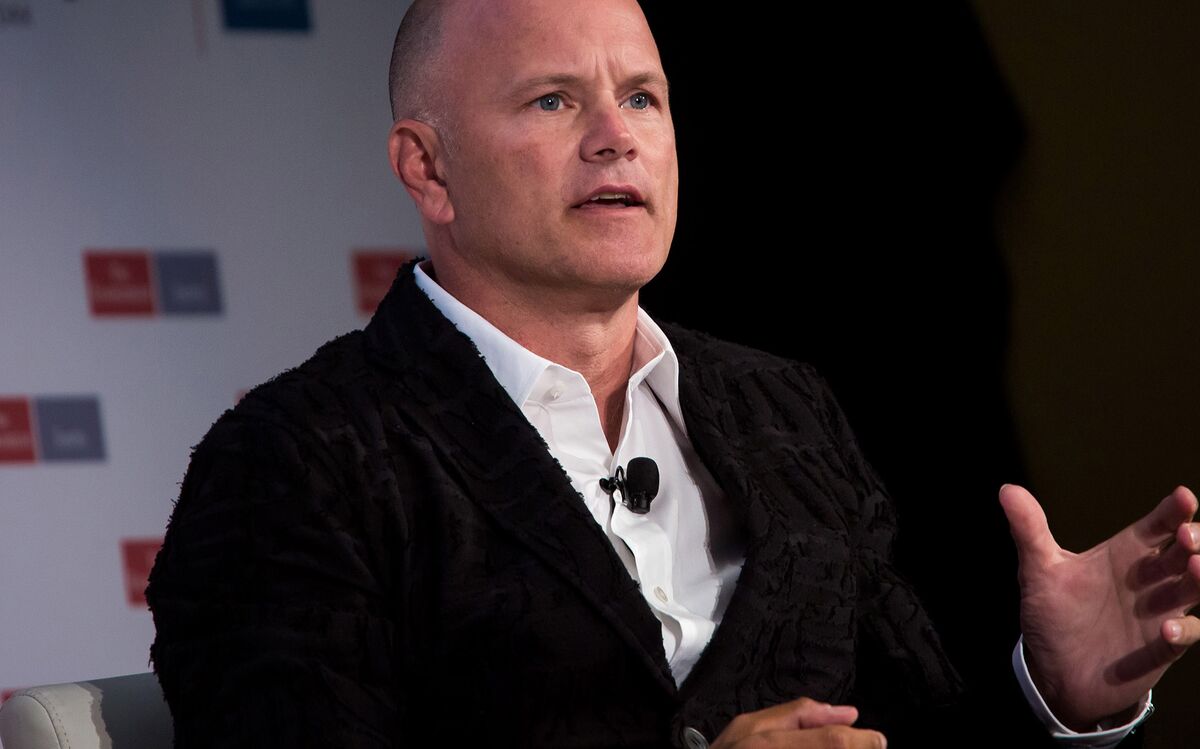 Alas, in overseeing collaboration and investment into BlockFi, Novogratz is putting his money where his mouth is — and where he thinks the future will go.
What's your take? Do you think increased institutional participation in crypto is a good or bad thing? Let us know in the comments below. 
---
Images via BlockFi, Pixabay, Bloomberg