Sacramento Kings Mining Ether in a Bid to Uplift Local Community
June 28, 2018 by Akshay Makadiya 0 Comment 5977 Views
The Sacramento Kings NBA franchise is breaking new ground by starting a new charitable initiative dubbed "MiningforGood," where it will mine ether (ETH) for the benefit of local community efforts. Cryptocurrency being used for charity is becoming routine, which reflects how cryptoverse is steadily achieving mainstream acceptance.  
Also see: Uphold to Acquire New York Broker Dealer, Applies to Expand Scope of Business

Subscribe to the Bitsonline YouTube channel for more great interviews featuring industry insiders & experts
Kings the 1st Sports Franchise to Mine Crypto
The Sacramento Kings latest venture is to install ether mining rigs at their home arena — the Golden 1 Center — as part of the team's new community-minded MiningForGood initiative.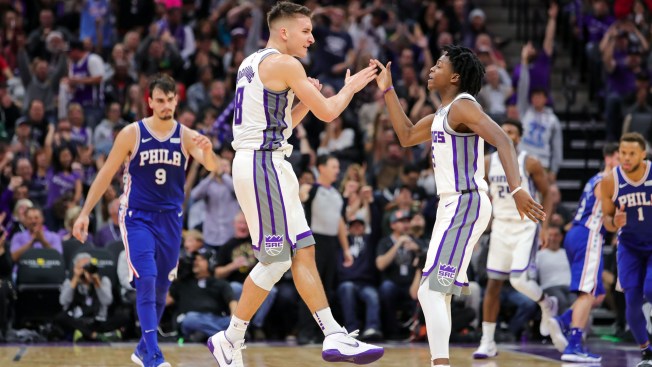 Of the crypto-charity efforts, Kings Owner Vivek Ranadivé declared: 
"Opportunity begins when technology allows the world to find innovative solutions to complex problems. Through MiningForGood, not only will we raise funds to help with workforce development and training, we aim to inspire the next generation of tinkerers and thinkers to create change in their own community and around the globe."
The Kings, claiming to become the first sports franchise in the world to mine cryptocurrency, have accordingly partnered with MiningStore, a global leader of manufacturing crypto mining hardware, to supply the needed rigs. The project will use MiningStore's Imperium ether miners that are built with AMD graphics cards. The proceeds generated by these miners will first go to building up scholarships for Sacramento's Build. Black. Coalition, a group focused on boosting the city's black communities.
MiningStore founder JohnPaul Baric said his own team was happy to be partnering with the "forward-thinking" NBA innovators:
"The Sacramento Kings are pioneers in exploring cryptocurrency and its potential impact. We're thrilled to partner with a forward-thinking organization that looks for ways to create positive change – through technology or sports."
It's not the Kings' first foray into crypto. Back in 2014, the team was also the first to accept bitcoin for tickets, jerseys, and even beer.  
Crypto Charity Efforts Growing
The Sacramento Kings join a rising trend of using cryptocurrencies for charitable ends.
From last year into this year, the anonymous Pineapple Fund gave out millions of dollars worth of bitcoin to research and aid groups, including $1 million USD in BTC to the anti-aging SENS Research Foundation. Ethereum co-creator Vitalik Buterin also recently gifted a multi-million sum to the same foundation.
Also, in March 2018, Ripple donated nearly $30 million in XRP to teachers' requests through the charity platform DonorsChoose. And in April, the United Nations' UNICEF arm launched a fundraising initiative named  "The Hopepage" to help Rohingya refugees. To contribute, visitors permit the use of their computer processing power to mine Monero (XMR). UNICEF's also developed a charity platform, Game Changers, where gamers around the world can lend their CPU power to mine ether in a bid to help children in Syria.
Lastly, the latest on the charity beat is Coinbase CEO Brian Armstrong's new reveal of a whopping $1 billion charity fund, GiveCrypto.org.
Are the Sacramento Kings setting an example for other professional sports franchises? Let us know your views in the comments section.
---
Images via nbcbayarea, Pixabay