Business titan and powerhouse investor George Soros has seen enough: he wants a piece of the crypto pie. New reports peg the magnate's principal investment fund as now having permission to trade in digital currencies. Soros has made a fortune in traditional investments, and now he apparently wants to do the same with cryptocurrencies.
Also see: Venezuela's Petro Payment Proposal Puts Russia in an Awkward Position
Join the Bitsonline Telegram channel to get the latest Bitcoin, cryptocurrency, and tech news updates: https://t.me/bitsonline
Greenlight, But No Trades Yet
George Soros is at the heart of many contemporary conspiracy theories, but one thing can be known for certain: he's setting his sights on an entrance into the cryptocurrency ecosystem.
And that's definitely an interesting development, considering that Soros is one of the most successful investors the world's ever seen. How will he fare in the Wild West that's the premature cryptoverse, then?
Breaking reports indicate that Soros Fund Management and its macro manager Adam Fisher have now been permitted to trade cryptocurrencies just as they would other assets. No trades have been done for now under the new purview, but the fund has been "cut loose," as it were.
It's certainly a turn around for Soros personally, who critically remarked back in January 2018 that dictators "will turn to bitcoin to build a nest egg abroad" — the typical and tired bitcoin-is-linked-to-the-worst-of-crimes narrative.
For now, though, it looks like Soros is focused on building his own crypto nest egg. Where there's money to be made, old opinions can be swayed.
And while panicked denizens of the cryptocurrency ecosystem have watched more than $500 billion USD melt off the cryptoeconomy's collective market capitalization over the past few weeks, it seems Soros doesn't see cause for fear, but rather an entry point.
Speaking of Wall Street News …
Securities and Exchange Commission Chairman Jay Clayton recently spoke at Princeton University, and in his remarks, he noted that Initial Coin Offerings are not inherently fraudulent.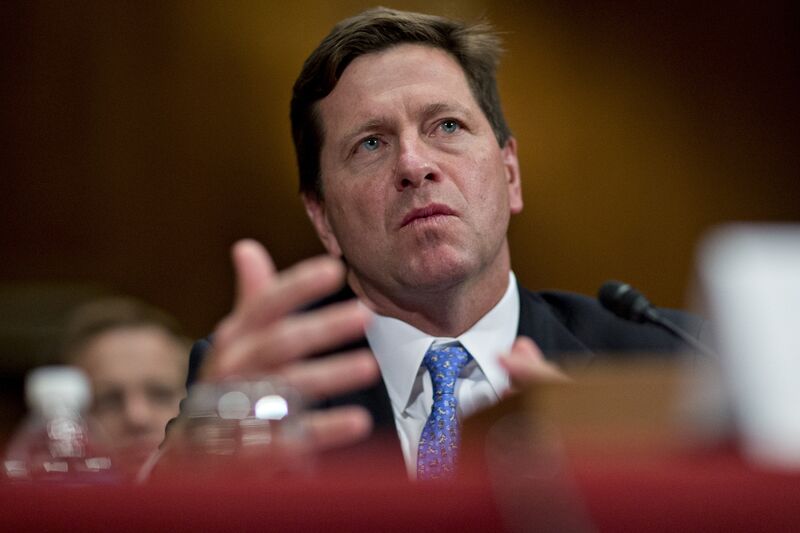 Instead, he said it was important to police malicious ICOs so that an irrational "regulatory pendulum" doesn't over-regulate the new capital formation method:
"I think if we don't stop the fraudsters, there is a serious risk [of a] regulatory pendulum — the regulatory actions will be so severe that they will restrict the capacity of this new security."
Sounds reasonable to us.
What do you think about Soros' fund taking the plunge into cryptocurrencies? Sound off in the comments below. 
---
Images via Bloomberg, Politico