State Council of China: More Blockchain Innovation, Now Please
May 27, 2018 by William Peaster 0 Comment 8416 Views
The State Council of China — the highest executive organ in the People's Republic of China — has mandated that innovators, researchers, and financial authorities in the country are to begin decisively honing in on blockchain innovations. The demand marks the clearest sign yet that China's embracing distrubted ledger tech on its own terms. 
Also see: UK Financial Regulator Looking Into More than 20 Cryptocurrency Firms
Join the Bitsonline Telegram channel to get the latest Bitcoin, cryptocurrency, and tech news updates: https://t.me/bitsonline
Demanding Innovation from China's Builders
The State Council is the pinnacle of, you guessed it, the Chinese state's power. Also known as the Central People's Government, the Council is the body from which domestic policy orders are directly dispensed within the rising Asian superpower. And the group's latest order? For China's techniks and financial authorities to begin formally delving into "research and application of blockchain."
That's per one of the Council's newest orders, wherein the official call-to-action is laid out:
"We will vigorously develop financial technology and accelerate the research and application of blockchain and big data technologies under the premise of legal compliance."
Keep in mind that the Council is headed up by Premier Li Keqiang, China's equivalent of a Prime Minister. Thus the aforementioned blockchain mandate couldn't have been issued without the express consent of the highest levels of the nation's tightly-run government.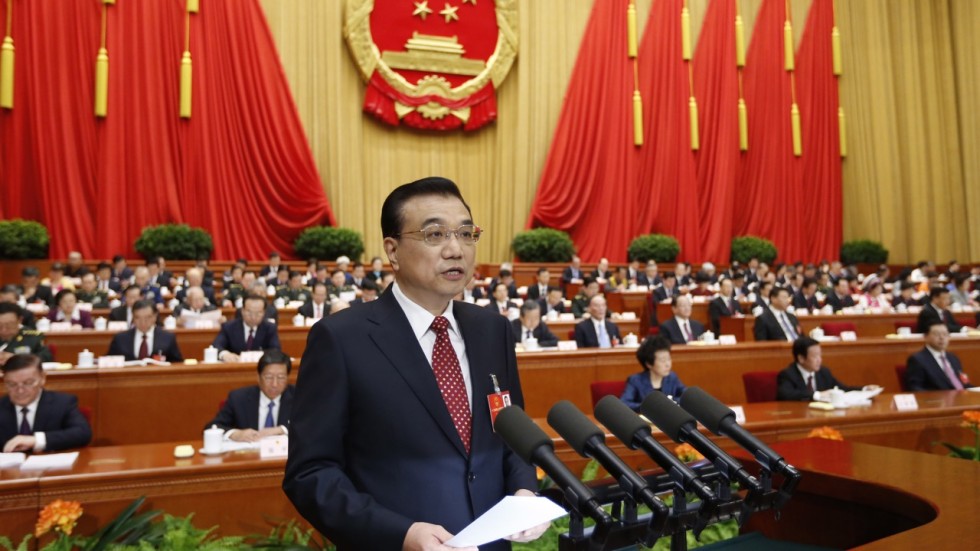 Emphasizing regional hubs like Guangdong, Macau, and Hong Kong, the State Council's order specifically called for progress in areas like regional equity markets, novel capital markets, and bringing in new international investments to China's financial centers.
To that end, Guangdong itself is already home to dozens of domestic blockchain plays, and, if the State Council has its way, that number should will continue to rise in the years ahead.
On Heels of CCID Crypto Index
So that's blockchain. What about crypto?
Notably, at the beginning of May the China Center for Information Industry Development (CCID), a constituent wing of China's Ministry of Industry and Information Technology, published what it dubbed as the "Global Public Chain Assessment Index" — a series of metrics Chinese researchers could use to analyze public blockchains.
So, while cryptocurrency exchanges are still banned in the nation, the Chinese government is still directing official resources to study cryptocurrencies themselves.
Again, it's worth mentioning that the CCID wouldn't sneeze without permission, so their new crypto index could only have resulted from the express permission of top government ministers.
It's clear, then, that China's leaders have both blockchain and crypto on the brain.
What's your take? Do you think China's being more decisive on blockchain than other countries? Let us know what you think in the comments below. 
---
Images via Lonely Planet, SCMP