Virginia Beach, known for its sandy shoreline, may help spearhead a new era for cryptocurrency in America. Bcause LLC, a Virginia Beach-based firm, has invested about $65 million USD into what will be a huge mining facility located on Hampton Roads. The 84,00 square feet facility was a former beer warehouse.
Also read: Bitcoin Scalability Won't Solve Anything, Here's Why
Subscribe to the Bitsonline YouTube channel for great videos featuring industry insiders & experts
Hitherto, Virginia Beach hasn't exactly been known as a breeding ground for mining cryptocurrency, but Bcause's new large facility may just change all of that.
Last year, Virginia cut down business property taxes for data centers to attract more tech companies to the sandy Atlantic waterfront, and Bcause is taking the opportunity in a major way.
$500,000 Grant to Boost Local Economy
In an attempt to make the resort town into a data center hub, Virginia Beach Development Authority approved a $500,000 grant to the startup mining firm. Warren Harris, Virginia Beach Economic Development Director, said:
"Virginia Beach is again on the forefront of innovative technology, and we are extremely pleased that Bcause LLC will remain here. The cryptocurrency market is rapidly expanding, and we anticipate Bcause LLC will be at the forefront of this emerging financial system."
The five-year-old company Bcause has set its mind to develop its business domestically, near home. The new mining facility is expected to raise employment opportunities in in the area in addition to bringing data center business to the seaside tourist destination.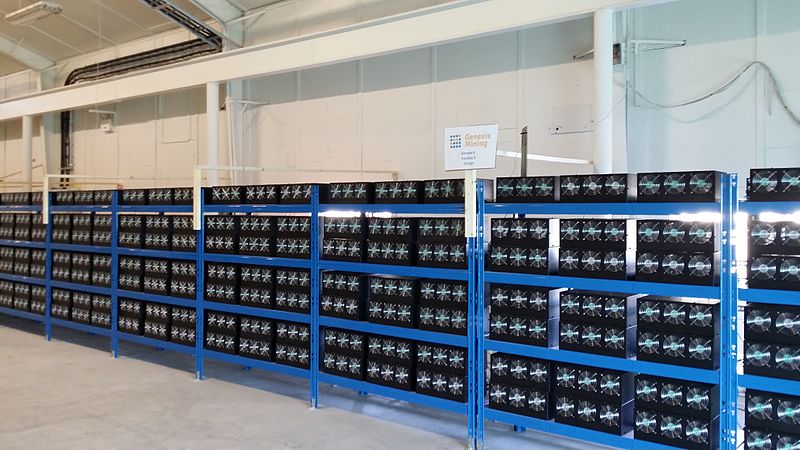 Bcause is planning to institute a full-stack cryptocurrency ecosystem, the first of its kind, where mining and trading both occur under the same roof. To date, Bcause has already laid the foundation to start its state-of-the-art cryptocurrency mining facility. Spot trading is expected to launch in the first half of 2018.
The firm also aims to set up a derivatives clearing organization, but only if the U.S. Commodity Futures Trading Commission (CFTC) gives the greenlight.
Lease Mining Machines for $5000/Year
The huge mining facility at Virginia Beach will also allow people to lease mining computer for under $5,000 per year. The move will encourage ordinary people to enter the crypto space without having to worry about issues like noise and excess heat that come with self-run operations.
Tom Flake, co-founder of Bcause, noted:
"This little Southeastern non-tech area of the country […] is a stereotype. But around the world, they don't see it that way. They see this as the heart of something big in the cryptocurrency world."
Last year, the State of Montana granted $416,000 to bitcoin mining firm – Project Spokane, situated in the Missoula County. The move was part of a broader attempt to boost the local economy and fuel job creation.
Co-Founder Flake claims it to be the largest facility of its kind in North America. Last year, similarly, the State of Montana granted $416,000 to bitcoin mining firm Project Spokane, situated in Missoula County. More for more initiatives like this to keep cropping up in the months ahead.
Will Virginia Beach be the crypto mining capital of the United States? Let us know your views in the comments section.
---
Images via Virginia.org, Ars Technica